Our annual cruise guide will be updated with more information for 2022 as available
Updated March 31, 2022
Cruising with kids is fully back back for 2022 now that the CDC has lifted its warnings to avoid cruise ship travel because of Covid-19.
The CDC still recommends cruise passengers be fully vaccinated and take a Covid-19 test before embarking. And as of now the cruise lines are still requiring both proof of vaccination and a very recent test for every passenger and crew member, except for the youngest children who are not eligible for vaccines yet.
Cruise Passengers Say They Feel Safe Aboard Ships
Carnival Corporation, which operates brands including Carnival, Holland America and Princess that are very popular with families, notes that they working closely with port cities and health authorities. Additionally, they've enlisted the help and guidance of a panel of top scientists and medical experts on their health and safety protocols, in addition to health authorities around the world.
While some cruisers have complained cruise lines aren't as transparent about cases on board as they could be, most cruisers believe the current protocols — including a negative COVID-19 test before boarding — keep them safer than other places they would go on land.
"[Cruising is] definitely safer than going to the grocery store," said one mom aboard Carnival's new Mardi Gras megaship.
CruiseCritic.com, the leading advice site for cruisers, reports that the CDC advisory doesn't appear to be damping anyone's enthusiasm for cruising.
Cruising with Kids: What's Different Today
If you plan to cruise with children, know that some cruise lines, including Disney, are requiring that those eligible (ages 5+) be vaccinated. Some lines, including Carnival, are limiting organized programs to vaccinated children and teens.
Cruise lines are requiring passengers (including kids) and crew to not only be vaccinated but to present a negative COVID-19 test before boarding. Those who are not vaccinated are being asked to do additional testing at their expense and may be excluded from going ashore at certain ports.
You won't see character meet and greats aboard Disney ships right now. You will see more servers at buffets, more individual servings offered and on the newest ships, more outdoor space and dining options to keep passengers from congregating in any one place.
Masks typically are required indoors, and children's programs may be capacity controlled. You will see private shore excursions offered for a fee as well as those for smaller groups.
Taking the kids observed the stringent testing and protocols aboard Celebrity's new Apex last fall. On the last morning of the cruise everyone was tested — as is Celebrity's protocol. Five passengers (among 1,100) tested positive for Covid, though all were asymptomatic. Passengers gave the cruise line high marks for how the situation was handled.
Why Plan A Cruise Vacation Now?
The good news is ships are sailing from U.S. ports successfully with hopes that full fleets will be back in service by next spring. Adolescents 12-16 now are eligible for COVID-19 booster shots, offering better protection against the Omicron variant. And Wave Season, traditionally January-March, offers some of the best deals of the year.
There are brand new ships, including Celebrity's Apex, (love the indoor solarium and Rooftop Garden!) Carnival's Mardi Gras (the first roller coaster at sea!) and Royal Caribbean's Odyssey of the Sea (SeaPlex boasts bumper cars and virtual reality games!)
For those with older and grown kids who prefer more intimate settings, Windstar has the choice between newly renovated yachts and sailing vessels that can go to smaller ports. Some offer on-board water platforms so you can kayak, swim or snorkel right from the boat.
Cruises are still an easy way to take the whole gang on vacation (especially in Alaska and Europe), get qualified assistance with the kids and reduce the stress of group travel. That's why it's smart to work with a travel advisor who is an expert on cruising. They can help you discern the best line, and ship, for your family. Often get you the best deal — as well as perks.
Bucket List Cruises are Trending
Princess Cruises, Holland America Line and Carnival Cruise Line are among those who have resumed Bucket List Alaska cruises for guests who have received their final dose of an approved COVID-19 vaccine at least 14 days prior to the beginning of the cruise.
Cruise companies are also touting bucket list trips to places like Antarctica and the Galapagos. Atlas Ocean Voyages' Antarctica adventure is ideal for kids as young as 8 as well as active seniors. Another plus: chartered Atlas flights that will help prevent layovers and delays. Get ready to kayak past ice floes!
Disney Cruise Line's new Expedition Cruises, another example, were sold out for December.
Quasar Expeditions offers specific family cruises on small yachts with special discounts for kids, child-friendly menus and guides who make every activity an adventure for all ages. Once-in-a-lifetime experiences include swimming with sea turtles, close encounters with Blue-footed boobies, snorkeling in crystal clear waters, star gazing and more.
Some families are gravitating toward chartering private yachts just for their family from companies like TravelSmith Expeditions, whether they want to go to Costa Rica, Alaska or the Galapagos Islands.
So, Will Your Family Be Cruising in 2022?
The CDC's strict health protocols for cruise lines to sail from US ports are expected to be reduced to recommendations in mid-January as cruise lines introduce new itineraries. Families are already seeing a surge in value pricing and value-added amenities.
With fellow passengers being vaccinated and boarding with negative Covid test results, some say cruises are safer than supermarkets. There are a growing number of home tests available that you may be able to order from the cruise line or online. Try the Family Travel Forum LetsGetChecked test kit which comes with an exclusive 30% discount code; find out more at this discount COVID self-test link. Cruise lines have also beefed up their medical facilities, adding staff, public health officers, isolation rooms and testing facilities.
The 2022 Taking the Kids Cruise Guide, created with our partners at Family Travel Forum, will help you plan an adventure at sea, and will be updated throughout the coming year as regulations are revised.
Cruise Reviews Of Major Family-Friendly Cruises
Here are some of the top family cruise line options to consider, in alphabetical order. Please note that facilities and onboard experiences may change with little notice to meet public health protocols.
ADVENTURES BY DISNEY RIVER CRUISES
Adventures by Disney, the escorted tour operation run by the famed family brand, offers European river cruise sailings for families and adults. These luxury, all-inclusive itineraries escorted by expert guides are active, immersive and hassle free. The 2022 season is set to include river cruise departures along the Danube, Rhine and Seine rivers.
What's New: New for 2022, specialty National Geographic Photography Sailings along the Seine River will offer photo-driven excursions with National Geographic photographers. For 2023, Adventures by Disney is once again offering river cruises along the Danube, Rhine and Seine, with 27 departures available.
For Kids and Teens: All Adventures by Disney river cruises feature Disney-trained Adventure Guides who create unforgettable vacation experiences. These range from active excursions, castle and museum tours and unique onboard activities to a special welcome party, teen and Junior Adventurer dinners and Disney movie nights that young guests can enjoy while adults enjoy wine-tasting and adult-only dinners.
Around the Ship: Sailing with AmaWaterways, a premier luxury river cruise line, these all-inclusive vacations allow guests to explore the heart of Europe with active, hands-on excursions.
Carnival Cruise Line expects the full 24-ship fleet to return in early 2022.
What's New: Mardi Gras, the line's newest and most innovative ship, features an onboard roller coaster and also boasts a host of kid-friendly favorites including a suspended ropes course, massive water park with three slides and a spray area as well as family suites with access to a family lounge, Camp Ocean, Seuss at Sea and more. Mardi Gras also features new restaurants from Guy Fieri, Emeril Lagasse, Rudi Sodamin and Carnival's Chief Fun Officer Shaquille O'Neal along with a variety of accommodations across 11 different categories.
Melissa: We only offer Seuss at Sea activities in Camp Ocean currently. The parade, breakfast and story time are paused but will hopefully be back soon.
For Kids: Carnival Cruise Line typically offers complimentary programming and facilities for kids and teens in three age groups: Camp Ocean (ages 2-11) is designed for younger cruisers and features indoor play areas stocked with games and toys. Staff host themed activities and offer a variety of fun-filled activities for the Penguins (2-5s), Stingrays (6-8s) and Sharks (9-11s). Kids can also eat with their counselors so parents can enjoy a night to themselves and enjoy a Green Eggs and Ham Breakfast with Dr. Seuss characters for a nominal fee. At the moment, Camp Ocean is only available to fully vaccinated kids ageds 5 years and older.
Melissa: We have never had climbing mazes, computer labs or video walls. We do not offer kid's dinner now (hope to very soon) and the Green Eggs Breakfast is not offered currently and likely paused through Spring Break.
For Tweens: Circle "C" provides 12- to 14-year-olds with a place of their own to dance, watch movies or play games and get together with new friends.
For Teens: Club O2 (ages 15-17) gives teens their own area to meet new friends, relax and watch movies, participate in video gaming tournaments and late night dance parties, and more.
Melissa: We don't have a DJ and have not offered pool parties in maybe 15+ years?
Around the Ship: Outdoor games and activities, as well as the main Lido deck pools and the line's signature water slides are available to families. Mini-golf, basketball courts, and the latest video and arcade games are available fleetwide. Some ships offer an outdoor playground area, suspended ropes courses, as well as a bike-ride-in-the-sky attraction called SkyRide.
The fleet's 15 ships, including the newest, Celebrity Apex , are known for their sophisticated cuisine, upscale ambience, destination-focused itineraries and unrivaled, personalized service. Families enjoy cruising Celebrity because of its contemporary, more luxurious feel compared to its sister Royal Caribbean ships.
What's New: The Celebrity Beyond will make her debut in Europe this spring. All ships currently sailing in the fleet do so with all crew and eligible guests 12 and older vaccinated. It is highly recommended that children 5-12 be vaccinated but not required; The children's programs are open to all.
For Kids: Camp at Sea with programs that include STEM learning, a unique nautical program that teaches 6–9-year-olds the basics of sailing including navigation and weather patterns and a Creation Station for those 3-5. The STEM AT SEA programs on certain ships have been built with the Frost Science Museum covering such topics as marine wildlife and conservation. Celebrity boasts that with over 500 activities, the schedule changes every sailing depending on the interests of the kids that week.
A cruise vacation with Europe's leading cruise line will give your family a chance to get to know European families through a Teens Lounge plus the supervised Squok Club (activities grouped by ages 3-6 and 7-11) with Peppa Pig as the mascot. The Costa Crociere company, headquartered in Genoa, Italy and founded in 1948, has 27 ships which operate under the Costa, AIDA and Costa Asia brands.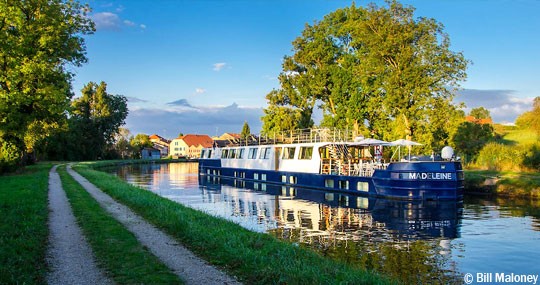 This is one of the world's largest river cruise companies operating more than 50 river and small ship cruises, including river ships throughout Europe, canal barges in France, Mediterranean cruises, and cruises around the world. International experience with a French Flair means service and food are excellent. There's a friendly, multilingual staff, and shore excursions (included in rates) emphasize expert guided tours of local arts and history. CroisiEurope, while new to Americans, is very popular among European families because it's the only river cruise where children under 2 travel free and children under 10 travel at a discount.
What's New: CroisiEurope has returned to the rivers of Europe with cruises in Portugal, Croatia, Spain, France, and Germany – with new launches all the time. Special Family Club Cruises with CroisiFamily itineraries are expected to return in the summer months. They will sail in Portugal, Italy, Spain, and Croatia, where children 16 and under travel free or half-priced. Multigenerational groups and groups of friends may prefer the privacy of one of their elegant, crewed barges which ply the canals through the gorgeous French countryside. Both options provide wonderful values and unforgettable experiences. You can see in our review of a CroisiEurope cruise.
For Kids: CroisiEurope features river cruises with cycling and hiking shore excursions for families who like to actively explore together, and, with such superb cuisine, you won't have to feel guilty about having the kids sample everything.
For Teens: Tweens and teens with a cultural bent or an interest in practicing their French will love this river cruise. Look for itineraries offering hiking, biking and other off-beat shore tours for more adventurous travelers.
Around the Ship: CroisiEurope is the global leader in river cruise ship building, so their vessels are extremely comfortable and able to navigate in unusual waters. There's always a main restaurant, bar, lounges, library and roof deck space for sightseeing. Each ship is unique and designed for the smallest harbors at the destination, with easy access that's ideal for family elders. Don't expect constant activities or kids' clubs because the focus is on the destinations and local culture.
Cunard continues the tradition of luxury cruising that began in 1840, complete with fencing and dance classes (on all three Queens), and is the only line offering regularly scheduled transatlantic service between New York and Southampton, England on flagship Queen Mary 2, including a kennel at sea.
What's New: Cunard will sail an Alaska summer season in 2022 when Queen Elizabeth sails five roundtrip voyages out of Vancouver, each ranging from 7-10 nights. Itineraries feature scenic cruising through the Inside Passage including the awe-inspiring Glacier Bay National Park. Cunard offers full days in several of the region's ports including Juneau, Ketchikan, Sitka, Skagway, Victoria and Icy Straight Point.
For Babies: The Night Nursery is available for children ages 6-23 months from 6pm-11pm. It is free of charge on a first come, first served basis.
For Kids: Kids ages 2-7 are invited to the Play Zone, an area stocked with books, toys, puzzles, computer games, and more. Tots ages 6 months to 2 years are welcome with a parent in the Play Zone. The Kids Zone is for ages 8-12 and features gaming consoles, sports competitions, arts 'crafts and karaoke.
For Teens: Teen Zone offers team games and deck sports by day, while evenings bring pizza and dance parties. Game consoles are available. All kids and teen programs are free-of-charge.
Disney leads in creative kids' programming and activities, from character experiences, larger-than-life youth clubs, pools, aqua play areas and waterslides to themed deck parties that culminate with dance parties and fireworks at sea. Cruise Critic has repeatedly named Disney Cruise Line the "Best for Families." All eligible kids and adults must be vaccinated.
What's New: COVID-19 vaccine is required for all eligible passengers, including children 5 and older. Disney Wish, debuting in July 2022, is an innovative, family-focused ship boasting 1,254 staterooms, including 53 concierge staterooms, many connecting, some with king beds and a sofa bed, third and fourth wall bunks and even four large Royal Suites (two are duplexes!). Expect a golden Cinderella in the Grand Hall, enhanced children's programming, a "Frozen" dinner theatrical experience and upscale French and a modern steak house for adults. At the Walt Disney Imagineering Lab in Disney's Oceaneer Club, kids can design thrill rides, then surf the 760-foot-foot-long AquaMouse water coaster above the top deck. While the kids play, adults can head to the adult-only pool and spa, the Star Wars Hyperspace Lounge for a Stars Wars themed drink and interactive tasting experiences inspired by destinations such as Batuu and Mustafar.
For Babies: Children ages 6 months to 3 years (or from 1 to 3-years-old on Transatlantic and Panama Canal itineraries) are welcome at "it's a small world" nursery, where they'll be cared for by trained counselors. Nursery space is limited, and reservations are required.
For Kids: Open to kids ages 3-12, Disney's Oceaneer Club is the ultimate destination for creativity and fun. Step into worlds inhabited by some of your favorite characters on each of the Disney ships, such as Andy's Room, Star Wars: Millennium Falcon, Star Wars: Command Post, Marvel Superhero Academy and Pixie Hollow.
For Tweens: The 11 to 14-year-olds have their own Edge club with comedy improv classes, trivia contests, pirate challenges and a lounge with flat-screen TVs, the latest video games, computers and more.
For Teens: Teens 14-17 have their own coffee bar and space in Vibe, a space to chill out, listen to music, watch TV and play group games. On the Disney Dream and Disney Fantasy, teens even have their own sundeck. There are even special teen shore excursions like The Wild Side at Castaway Cay, where teens explore on bikes, snorkel, and ride a high-speed boat around the island.
Around the Ship: Families love Disney's private island Castaway Cay with its snorkeling lagoon, bike trails, stingray encounter and beaches for everyone from adults to the entire family. 2022 brings don't-miss limited engagements of two popular experiences. Star Wars Day at Sea sets sail on the Disney Fantasy (seven-night cruises between January and March 2022) and Marvel superheroes rule the Disney Magic (five-night cruises from January to March 2022) on Caribbean and Bahamas sailings.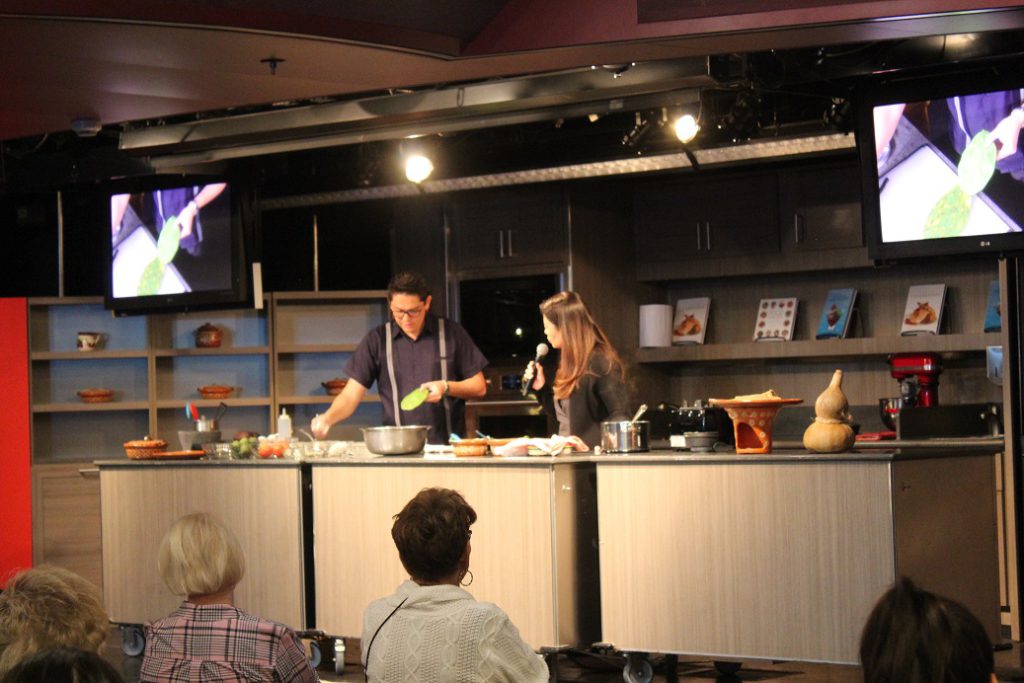 This line now carries more than 25,000 kids and their families aboard its 14 mid-size ships every year, including so many multi-generational groups that they have designed a special Family Reunion Program (for groups booking eight or more rooms) featuring complimentary room upgrades and more.
What's New: Holland America Line has added more West Coast itineraries out of Port of San Diego in California with a season of cruises to Mexico, Hawaii and along the California coast while its newest ship, MS Rotterdam is cruising the Caribbean from Fort Lauderdale promising world-class dining (menus created by celebrity chefs) , innovative entertainment (BBC Earth in Concert and B.B. King's Blues Club, and Lincoln Center Stage among them) and more.
There is also an emphasis on programs and activities that bring aboard the culture and cuisine of the region where the ship is sailing with cooking demonstrations, port-to-table dishes in the dining room and cultural ambassadors. Holland America recently was recognized by Cruise Critic for having the best dining program at sea.
For Babies: Holland America welcomes infants 6 months and older (12 months on Transocean sailings). By advance request through the Service Department, guests may arrange commercial baby food, diapers and refrigerators for a nominal fee. A limited number of highchairs, booster seats and cribs are available at no charge.
For Kids: The Club HAL program provides supervised activities for kids ages 3-12. All children participating in the youth program must be completely toilet trained and pull-up free. Club HAL activities include PJ parties, arts and crafts, pirate treasure hunts. kids Olympics, video game tournaments, and more. Children with special needs are invited to attend Club HAL activities under the supervision a trained staff and at the moment are limited to children who are fully vaccinated..
For Tweens: The 8-12s have their Club Hal area featuring air hockey, foosball, Kinect for Xbox 360, and large LED screens for video games and movies. Teens also enjoy dance parties, deck sports, trivia nights, karaoke and Xbox tournaments.
For Teens: The Loft is an adult-free lounge where teens ages 13-17 can hang out and enjoy movies, games, and music. The teen-only space, supervised by HAL staff, is where teens enjoy music, games and more. Other activities include volleyball, a steel drum class, jewelry making and mocktail mixologist. Guests aged 16 and older are invited to use the onboard Fitness Center.
Around the Ship: Look for swimming pools, basketball, volleyball and tennis. Families love the private island Half Moon Cay with its array of activities like snorkeling, bicycle tours, water sports, and adventure areas. In addition to Club HAL and teen activities, kids' programming and cartoons are on the in-cabin television on the HAL entertainment channels.
MSC Cruises offers innovative itineraries, family-friendly deals, single parent specials and a few unexpected luxury perks such as an Aqua Park, water slides and supervised clubs for ages 3-17 to guests from around the world. Orlando (Port Canaveral) is a new homeport for the company, the world's third largest and fastest-growing major cruise brand. (MSC Seashore and MSC Divina are currently sailing from Miami. MSC Meraviglia is sailing from Port Canaveral. In April, Meraviglia will leave to spend the summer season elsewhere, Divina will move to Port Canaveral and Seashore will remain in Miami. Then in the fall, it reverts back to the way it is currently.)
MSC implemented an industry leading health and safety protocol onboard each ship, which includes universal COVID-19 testing at embarkation; vaccination and periodic testing of crew; social distancing; mask-wearing; enhanced sanitation measures and more. MSC Cruises requires all those 12 and older to be vaccinated. Programs are open to those who are and aren't vaccinated.
Norwegian Cruise Line invites you to cruise with your kids on 17 ships departing from several U.S., European and Asia-Pacific homeports. The line is distinctive for "Freestyle" Dining meaning you can eat when you want and where you want, although many of the a la carte options carry a premium fee. The newer ships have space dedicated to craft brews and fine wines, Broadway shows, a nursery accepting passengers ages 6 months and up, plus innovative use of outdoor spaces.
What's New: Norwegian Jade is sailing seven-day itineraries to the Greek Isles. And Norwegian Encore, the company's newest innovative ship, is the first in the fleet to return to service from the U.S., for her inaugural season of Alaska cruises. Guests will benefit from the second cruise pier in Icy Strait Point, a collaboration with Alaska Native-owned Huna Totem Corporation that initially was scheduled to open last summer. There will be additional shore excursions, including the world's largest ZipRider zip line and the most accessible coastal brown bear viewing platforms in Southeast Alaska.
By the end of 2022, the line will deploy other ships to Jamaica and the Dominican Republic in August. All Norwegian cruise will only board fully vaccinated passengers.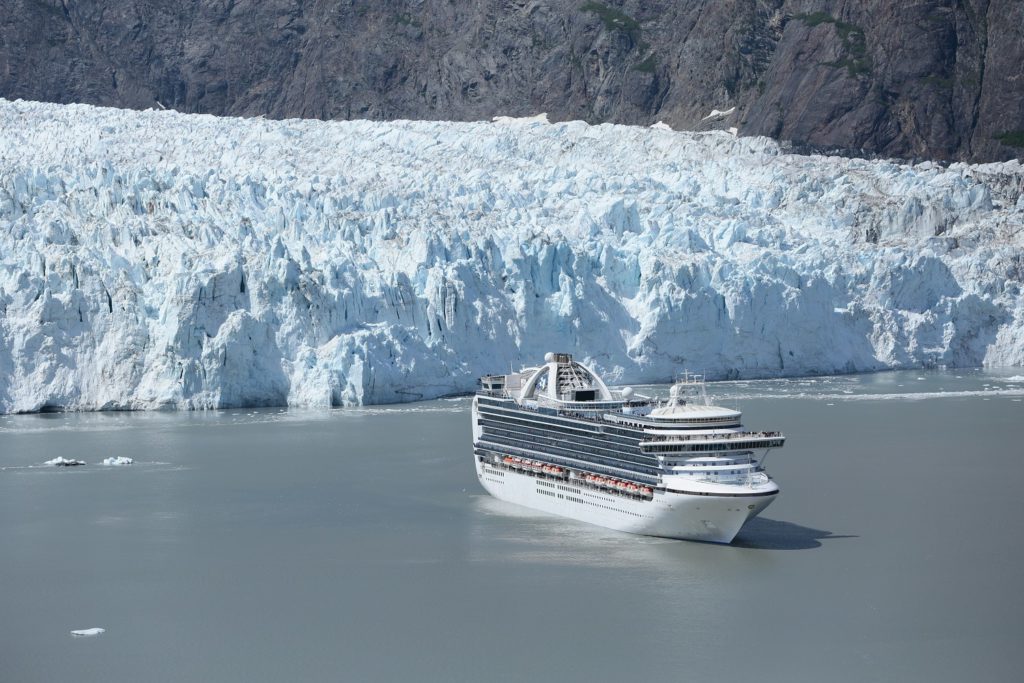 Princess Cruises' Sky Princess and Enchanted Princess have the line's first Sky Suites, which feature Princess' largest balconies at sea and can accommodate up to five guests making them ideal for families. However, their cruises are for vaccinated kids only.
What's New: Sky Princess highlights include the breathtaking Atrium & Piazza, over 50% larger than on other Princess ships, their largest Movies Under the Stars screen, two deep tank swimming pools, a brick-oven pizzeria, and signature features like The SeaWalk, a dramatic glass-bottom walkway which USA TODAY calls one of the "Top Gee-Whiz Features at Sea." Princess Cruises' Caribbean Princess has The Reef Splash Zone, their first spray park, which is ideal for families.
For Kids: Princess Youth Programs typically start at age 3 with The Treehouse, a bright, whimsical forest and animal-themed center including hands-on activities for kids. In-room babysitting is not available, but there is late night group sitting for $5 per child. On shore days, youth programs are offered. But the programs currently are limited to children who are fully vaccinated.
For Tweens: The Lodge for 8-to 12-year-olds is inspired by the great outdoors. In collaboration with Discovery, Princess expanded its Discovery at SEA partnership with re-imagined youth centers called Camp Discovery. Additionally, cultural activities related to the Caribbean, Alaska and Europe will help young cruisers learn about the customs and nature of where they cruise. MythBusters science activities will challenge their minds.
For Teens: The Beach House will offer ages 13-17 a contemporary surf-themed lounge where teens can hang out and socialize. There will be parties, movies, teen makeovers, dance classes and game tournaments.
Around the Ship: Families love the Movies Under the Stars, swimming pools, the line's private island Princess Cays, video games, basketball courts and more. Afternoon tea is a time-honored tradition on Princess ships. Guests can get moving with Zumba Fitness at sea, the exhilarating dance-fitness program. Discovery at Sea brings some favorite TV shows and hosts on board with programs like Shark Week, Discovery and Animal Planet Shore Excursions and Stargazing with Discovery at Sea.
Regent Seven Seas is known for small ships, attentive service, food and amenities. Everything is included—even shore excursions. That's why the upscale line is a favorite of grandparents who are treating their families to a trip, particularly a bucket list trip in Alaska.
Think of every kind of food and entertainment you want aboard some of the world's biggest and most innovative ships. And that's only the beginning — this is not the cruise line for couch potato relaxation. The cruise line has itineraries to more than 270 destinations in 72 countries on six continents, including Royal Caribbean's private island destination in The Bahamas.
What's New: Royal Caribbean International has announced that its complete lineup of ships will be sailing by spring 2022, including its new mega ship Odyssey of the Seas now sailing from Port Everglades. Spanning cruises from the Big Apple to the Down Under, the next group of returning ships and itineraries will begin to safely set sail in September with Oasis of the Seas'first sailing from the New York area. Each ship now returning will cruise with the health measures that have safeguarded the well-being of guests, crew and destination communities. Those 12 and older must present proof of COVID-19 vaccination. Guests under age 12 who are not vaccinated will complete additional COVID-19 testing requirements depending on the length and departure port of their sailing.Get 20% off LetsGetChecked mail-in test kits; find out more at this discount COVID testing link.
And Some Parting Thoughts
The coronavirus pandemic has upended the entire cruise industry, and we expect many innovations and structural changes to emerge once the major cruise lines resume sailing on a more regular basis. We will update this section as we learn more.
Meanwhile, with nine of 10 families surveyed using the environmental record of cruise lines to make their choices, we are closely watching these companies' self-reported responsible tourism practices. Pool safety continues to be another real concern aboard cruise ships. Please study these pool safety tips and be constantly vigilant aboard ship — and on land — when you're around water.
Bon voyage!
Wherever you see ads or images within this special FamilyTravelConsulting.com travel section, the advertising and custom content has been brought to you by our sponsors. All other content and opinions are based upon the authors' actual travel experience and knowledge.